...can you hear the musicians playing for us in the gallery above the great hall? They have some lovely songs, and I love to hear the recitations of poetry.

After the feast, would you join in the dancing with me?

Or perhaps you would rather see our collection of Pre-Raphaelite Art?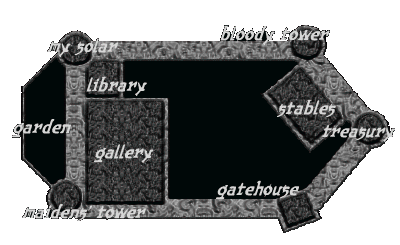 Gallery

Library

Garden
Tower of Maidens

My Solar

Stables
Bloody tower

Treasury


directory